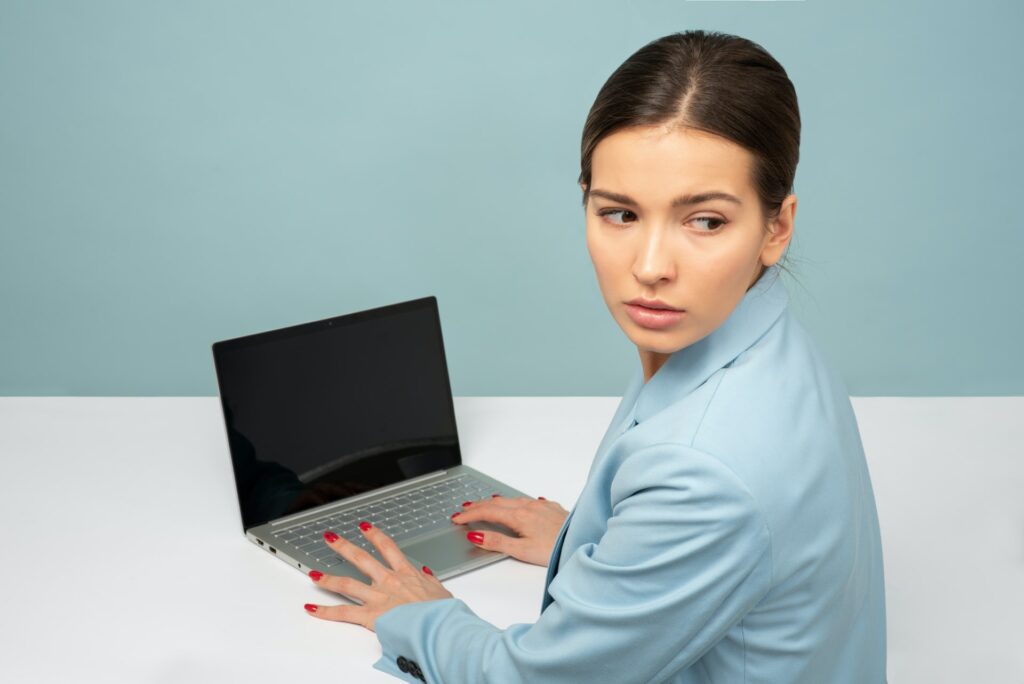 5 Tips To Deal With Return To Work Anxiety After Covid-19
Return to work anxiety is a real thing.
Fear is such a powerful emotion, and I think we can all agree it's been in overdrive for the last year and a half. And now that we are starting to see the light at the end of this long dark pandemic tunnel, we are presented with opportunities to begin transitioning back into ways of life before Covid we just took for granted.
As restrictions are being lifted, workplaces are opening up. And while some people are thrilled, others are approaching it with fear and trepidation. The problem with the heightened climate of fear we have been living in is that it can make the concern disproportionate to the actual threat. This can cause you to suffer more from that fear itself than from the source of it.
With the date of your return to work approaching, you might be struggling with the thought of leaving the safety net of home and heading into an environment that's filled with many uncertainties. Therefore, I'd like to offer you five helpful tips for making the transition back to work less stressful.
5 Tips to deal with the anxiety of returning to work after Covid-19
1. Acknowledge your feelings
If you are among those still anxious about returning to work, you aren't alone. And it's okay to acknowledge that. Change is not always easy, and this one carries with it a sense of uncertainty and anxiety. You might be worried about your health and safety, changes in the workplace, having to interact with co-workers again socially. Whatever the case may be, remember that just as working from home required you to adapt to the challenges before you, returning to work will undoubtedly include adjustments as well.
Remember, a lot has changed in the last year, so there's a good chance that things aren't going to look or feel like they did when you left. So take it one day at a time and give yourself time to acclimate yourself. Fortunately, most of us are creatures of habit, and before long, you will have settled in, and will be returning to a way of life that seems more normal to you and leaving your return to work anxiety behind you.
2. Focus on the positives
Working from home had its benefits. But many employees have missed the workplace camaraderie they once shared with their colleagues. Many workers are looking forward to things like in-person conversations, lunches, happy hours, and, lest I forget, the office parties (come on, admit it, you missed the Christmas office party) when they return to the workplace.
Sure, you're going to have to give up Zoom meetings in your sweatpants. But focus on the positives of going back in person, such as rebuilding social connections, more daily structure, putting an end to the loneliness you may have experienced, fewer distractions that reduced your productivity, and restoring the boundary between your work and home life. All in all, it's a step toward returning to normal after a chaotic and stressful time.
3. Set some personal boundaries
More than likely, your workplace will already have specific safety protocols in place for your return. However, determining what feels comfortable for you and developing a plan regarding your personal boundaries may help you feel safer.
Having a plan in place on what makes you feel safe and comfortable might seem awkward at first, but if you model this behavior with co-workers, it will set the expectations for how they should interact with you.
It's also worth discussing your concerns with the leadership and asking if a hybrid working arrangement is possible. For example, they might be flexible in letting you work remotely on certain days versus coming back full-time all at once.
4. Practice self-care
The good thing about returning to work is getting back to having a normal day again. Yay! However, with your post-pandemic daily routine changing, you might want a refresher course on taking care of your physical, emotional, and mental needs such as:
Get enough sleep. Having had the flexibility of working from home probably led to staying up late and sleeping in all too often. So getting back to a regular work time may be a shock to the system. Work on re-establishing a sound bedtime routine to make sure you are well-rested and can stay awake during those in-person meetings.
Refresh your wardrobe. Gone are the days of working in your bathrobe or coffee-stained sweatshirt, but that's a good thing. Having appropriate work attire makes you feel more confident and professional. It's been a while since you've been out of the office. So now's a good time to buy some new outfits to refresh your wardrobe. When you look good, you feel good.
Maintain a healthy diet and exercise routine. Now that you are switching out the yoga pants for dress pants, you might have noticed they are a bit snug. Being home around our voracious eating children and food readily accessible during the day, many of us put on a couple of extra pounds over the last year. But the good thing about going back to work is; hopefully, it will restore our pre-pandemic lifestyles, including a more normal way of eating and moving.
Tend to your emotional needs. Going back to work can be challenging after such a long break. Be aware of your emotional needs by identifying what you are feeling and moving forward in a way that honors those emotions. Allow yourself to experience your feelings without guilt, judgment, or embarrassment. Getting back in the groove might take some time. Give yourself some grace as you take the time you need to adjust.
5. Use calming techniques
As you transition back to work, there might be times when you feel overwhelmed. Having a few calming techniques in your back pocket will help with the stress of change.
When you feel particularly anxious, practicing a coping technique such as deep breathing can help reduce these feelings.
Stock your desk with things that can relieve stress, such as anxiety relief toys( stress balls or fidget toys).
Use a calming essential oil diffuser.
Having framed pictures of loved ones or restful images on your desk you can readily look at provide a type of mental escape during times of stress.
Whether you're returning to work full time or just a few days a week, the change to your daily routine can feel unnerving. However, using these five tips to deal with your return to work anxiety is an excellent start to you "easing back" into the workplace. But remember, take it a step and a day at a time. And if you would like to develop more coping skills to help you manage your anxiety and be more successful in the workplace, working with an anxiety coach is a great way to go.
Hi, I'm Kris Henderson, LPC. I want you to know that I am here to help. The easiest way to start taking control of your anxiety is to take the FREE 5-Day Anxiety Detox Challenge. If you would like more personalized support, I invite you to contact me or make an appointment online. There are numerous coping skills to combat anxiety that are helpful but not always one best way to proceed.Together, we will figure out which anxiety coping skills are likely to work best for you in your present situation.