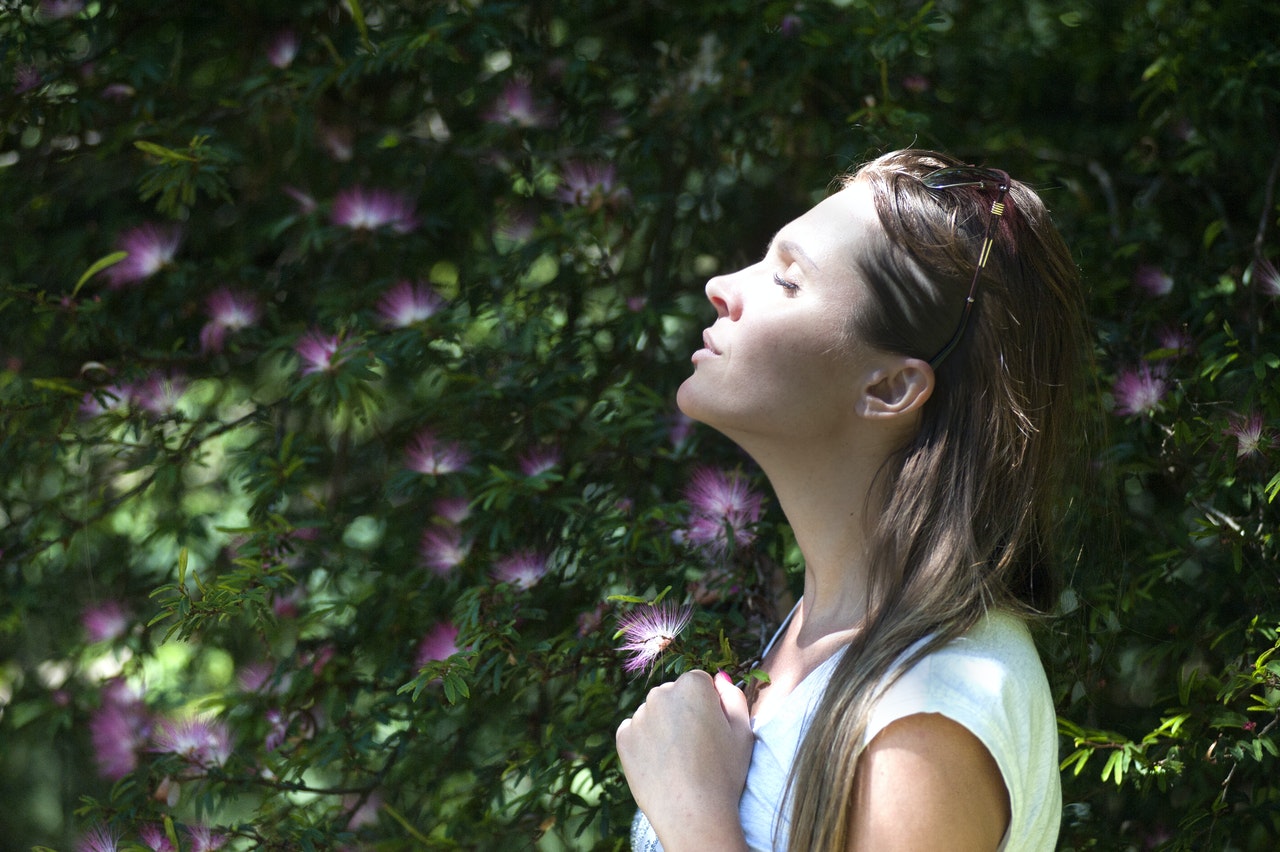 Back in March, when old man winter was stubbornly refusing to leave, I wrote a blog about dealing with "the winter blues." And now that spring has finally sprung, I'm a little curious. Did "the blues" fade away, or are you perplexed to find they still hang on? Or maybe, feeling blue was never your issue. Perhaps you lean the other way and deal with feeling stressed out, anxious, and overwhelmed. Either way, I have something you might find interesting. And that is, spending time in nature has been found to help with anxiety and depression.
Indoor generation
Let me ask you a question. How much time do you spend outdoors? If you are like most adults, it's often limited. However, according to researchers, you might be surprised to know that the average American spends as much as 90% of their life indoors.
People don't realize just how much time they spend indoors. With modern technology, we can work from home, shop online, do our walking on a treadmill in front of a tv, and communicate with our friends. I mean, good grief, you don't even have to leave your house to get groceries nowadays.
Get Outside
So, with that being said. Let's say you are dealing with anxiety or depression. What can you do about it? Here's where spending time in nature comes into play. I want to introduce you to a term you probably haven't heard before. And that is "Ecotherapy."
Have you ever heard the term "Ecotherapy?" It actually goes by a couple of different names but boiled down; it basically means — contact with nature. So it is a name given to a wide range of treatment programs that aim to improve your mental and physical wellbeing through outdoor activities in nature. And here's the best part — you don't have to pay for it, it's free! And you can access it anytime!
Feel Better
Ecotherapy can make a significant difference in how you feel. For example, it can help you feel more grounded, provide an alternative perspective on life, and allow your mind and body to relax. It can:
lessen feelings of anxiety and stress
reduce depression
decrease anger
improve your mood and self-esteem
increase your emotional resilience
One technique called "green space therapy" or "green time" involves spending time in areas with grass and trees, such as a park, yard, soccer field, or farm. Outdoor activities could include walking, backpacking, gardening, playing games, sports, or even tackling a backyard project.
I have even found that taking my work outside sometimes can make a big difference. I can sit at a desk or table and look out the window and see nature all around, but when I go outside, I can feel nature.
And somehow, it can lift my mood. Especially now that spring has popped, being in the yard or park watching the squirrels chase each other, hearing the birds chirp, and watching the bees and butterflies flit from flower to flower, somehow makes me feel more peaceful and contented inside.
And who can deny the calming effects of listening to the wind rustling through the trees? Or burying your toes in warm beach sand and listening to the waves breaking on the shore? (I know, there's a sappy song in there somewhere!)
Nurture Yourself Through Nature
Depression can make you feel like you are in a dark place. And I don't want to make light of it and imply that just going outside will take it away. However, what can it hurt to try and maybe help yourself in the midst of it? Someone expressed using ecotherapy this way, "I do ecotherapy to get sunlight onto my skin and into my mind. It shines light through the dark fog of depression."
I thought that was awesome! It's like the solar lights that you put in your yard, and all day, it soaks in the sunshine (to power up) and then takes that energy to shine through the darkness of night.
A study done by researchers at the University of Essex found that, of a group of people suffering from depression, 90 percent felt a higher level of self-esteem after a walk through a park in the country, and almost three-quarters felt less depressed. Another survey by the same research team found that 94% of people with mental illnesses believed that contact with nature put them in a more positive mood.
"Those who contemplate the beauty of the earth find reserves of strength that will endure as long as life lasts. There is something infinitely healing in the repeated refrains of nature-the assurance that dawn comes after night, and spring after winter." — Rachel Carson, Silent Spring
I encourage you to discover (or rediscover) the therapeutic effect nature offers. Exercising, playing, working, gardening, backyard projects, swimming, etc. In truth, the opportunities are endless out there. You just have to open the door and walk through it.
Working with a coach is an excellent way to learn and develop coping skills to help manage unhealthy emotions. Therefore, I'd love to hear from you if you suspect those emotions are hindering your success personally or even in the workplace.
Hi, I'm Kris Henderson, LPC. I want you to know that I am here to help. So I invite you to contact me or schedule your phone call today. And until we meet, if you're able, step out into nature to energize your mind and body.
This article originally appeared on Counseling Solutions Of West Michigan.