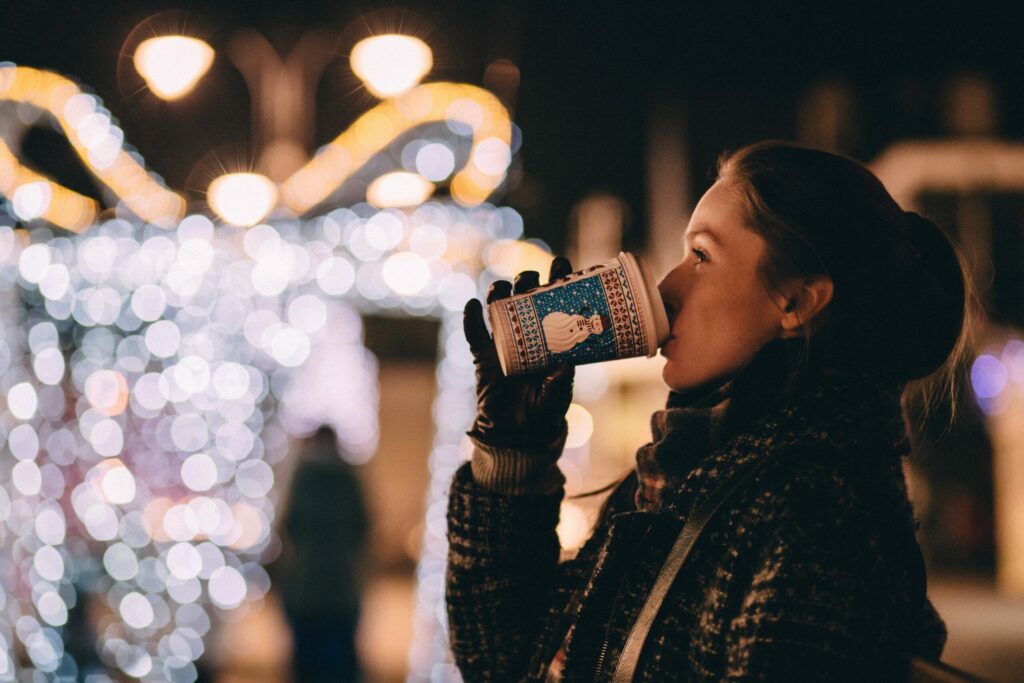 5 Anxiety Relief Tips To Get You Through The Holidays
"'Tis the season to be ___________, Fa la la la la, la la la la!" Now, why did I put that blank line in there? We all know the missing word is "Jolly." We also know there are other words (emotions) we could fit in there during this season. How about anxious, grumpy, overwhelmed, etc. And you know why– because it's 2020. You know, as in Covid-19, 2020. The holidays always bring their own kind of stress, but this year especially, we all could benefit from learning a couple of anxiety relief tips to help us make the most of the holidays.
Without a doubt, this year we'll have to get creative in celebrating regardless of the restrictions, social distancing, canceled parties, and events, etc. But maybe it's not just the pandemic that is causing you to change how you'll be celebrating the holidays this year. Changes take place in our lives all the time—many of them anxiety-producing. Perhaps your family dynamics have changed, possibly through a divorce, financial difficulties, death of a loved one, or kids have grown up and moved away, etc. When unwanted changes come, altering the way you're used to celebrating the season, it can be emotionally hard. Whatever you are facing this year, I would like to share five anxiety relief tips that I believe you will find helpful.
5 Anxiety Relief Tips For The Holidays
1. Examine your expectations to make sure they are realistic.
The only place holidays are perfect are in paintings and Hallmark movies. Many people run themselves ragged, rushing around in passionate pursuit of the ideal holiday. This year especially will be hard to carry out plan A, so be ready and accepting if you find yourself moving on to plan B or C. Sometimes when things don't go as planned, it's the makings for some of the best memories!
2. Grab a hold of the parts of the holidays that you love and skip the rest.
To help you feel better and experience the joy of the season, choose to honor the traditions you hold dear. Thereby relieving the stress you might be feeling trying to fulfill someone else's expectation of what you should be doing.
3. YOU be the bright star to someone else.
Loneliness can hurt, but instead of burying yourself in it, reach out and help others. This world is not short of people in need. You could volunteer at a homeless shelter, serve food for those less fortunate, or bring some cheer to a nursing home. With Covid-19 restrictions in place, this might involve sending cards or gifts to the patients there. Volunteering helps you to focus on someone else instead of yourself.
4. Set some boundaries to protect yourself.
Overspending is probably the most common trap of the holiday season. How many people are stuck with still paying off the bills in June while the gift they bought and went into debt over is possibly being sold in the receivers summer garage sale (just saying)!
So have limits on "who for" as well as "how much" you are buying. It's also a good idea to set some healthy boundaries like not overeating or drinking too much alcohol, or making sure you're getting enough sleep. Over indulgences don't bring out the best in you and often fill the holidays with more pain and problems for you and your loved ones.
(By the way, this anxiety relief tip is the one most people find the most challenging.)
5. Take a Break and Go for a walk.
Spending time outside, even for just a few minutes, will boost your mood and lower stress. I live in Michigan, and our winters can be brutal, but I still can find beauty in a walk outside with the sun glistening on the snow. (Did I really just say that?)
Regardless of where you live, make time for some exercise. It not only relieves stress, but it's also a great way to burn off all the calories from the Christmas fudge if nothing else.
I hope you find these anxiety relief tips helpful to you. I know when the holidays roll around; sometimes you just don't feel it. I get it! When you experience an emotional upset because of circumstances in your life during this time, it can be tough to put on your "game face" and act as if all is well.
And you know what? It's okay!
You are not alone. It can be totally normal to not always feel so jolly during this time of year, every year. In fact, it can be quite challenging to deal with all the added pressures the holidays bring in a "normal year," let alone this crazy year. And especially so for those dealing with anxiety and depression or emotional issues. And that's where working with an anxiety coach can help. Together we can work on strategies to help you gain control over your stress and work through those emotions.
Hi, I'm Kris Henderson, LPC. I want you to know that I am here to help. The easiest way to start taking control of your anxiety is to take the FREE 5-Day Anxiety Detox Challenge. If you would like more personalized support, I invite you to contact me or make an appointment online. Even though you might not be feeling so jolly right now, by working with you on anxiety relief strategies, I believe you can discover what and how you want to celebrate this holiday to make it the best it can be.